Success from the beginning
Email Marketing Evolved is an initiative by the strategic e-mail service provider APSIS. The event was launched in 2010.
The aim is to bring the absolutely best speakers within email and digital marketing to the Nordics and to create the full day event that we always wanted to visit.
Looking to be one step ahead, we visit and see most of the big email marketing conventions and fairs around the world. At Email Marketing Evolved, we bring our favourites from these presentations to you.
For Email Marketing Evolved 2010, 2011 and 2012, we were overwhelmed by the response and feedback given by our 750 guests with very high overall ratings.
The 2010 event included strong presentations by Dela Quist, Steve Kemish, Bill McCloskey, Marc Borgers, Michael Straathof and Annemieke Bossen. In 2011 we where honored by having David Meerman Scott as guest speaker together with Jeanne Jennings, John Ekman and Bjarte Falck Olsen. In 2012 the strong speaker lineup was made up of Mark Brownlow, Kevin Hillstrom, Andrew Kordek, Kath Pay, Kelly Lorenz, Tim Watson and David Hansson.
Speakers through 2010-2012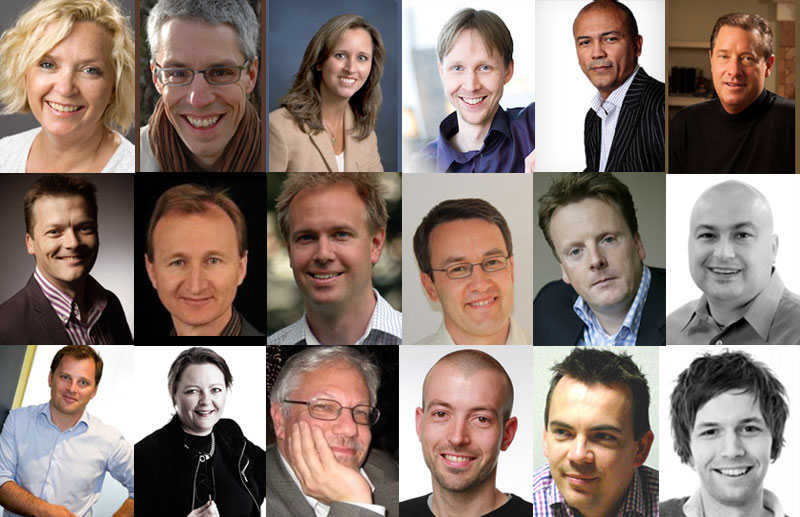 Video from 2012 – first part of the whole 8h day
Video from 2011 – a blogger interviews speaker David Meerman Scott
Video from 2010 – Interviews with the speakers